Fundamental to all Slotdrain channels is the unique hexagonal profile developed by Gatic to ensure our systems handle everything from a rain drop to a rainstorm with similarly high efficiency. The V- shaped channel base also encourages a self – cleansing flow through the channel and a tapered throat helps to prevent blockages.
The current Slotdrain range consists of five categories of channel, providing a suitable solution for any conceivable combination of drainage demand and loading requirement.
All our channels come in a variety of sizes and have an accompanying range of accessories and fittings to achieve total design flexibility. Full details can be found on the Slotdrain website www.slotdrain.com or by requesting or downloading the Gatic Slotdrain brochure.
Gatic UniSlot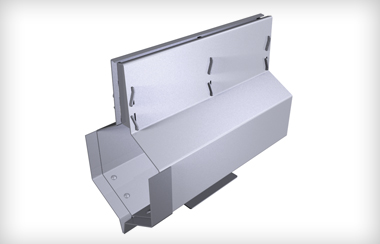 UniSlot, as its name suggests, is a universal surface drainage system, designed to bring the benefits of the Slotdrain principle to projects using almost any kind of surface material, including paving, asphalt, tarmac and concrete.
The system is suitable for all external paved areas, on public and commercial sites, which may be subject to frequent traffic by regular delivery and service vehicles.
Load Classification: A15kN to D400kN Available channel widths: 100mm, 150mm, 225mm, 300mm, 400mm, 500mm, 600mm
Gatic CastSlot 8 or 28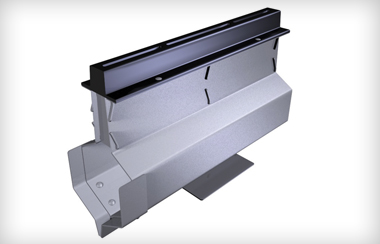 The unobtrusive profile of Gatic CastSlot blends in neatly with asphalt and concrete surface finishes. The latest addition to the Gatic Slotdrain family of high performance surface water drainage systems, CastSlot features a 'Treadsafe' 8mm, ductile iron throat section or a 28mm ductile iron throat section, which is securely fixed to the galvanised steel channel body to provide an exceptionally robust yet discreet drainage system.
CastSlot is ideal for areas of vehicular traffic such as car parks and industrial units where there is slow . turning traffic.
Load Classification: A15kN to F900kN Available channel widths: 100mm, 150mm, 225mm, 300mm, 400mm, 500mm, 600mm
Gatic UltraSlot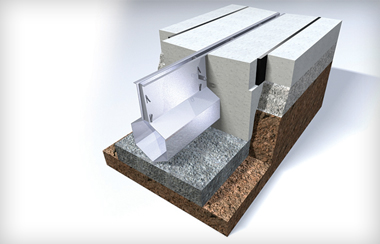 Gatic UltraSlot is used in external pavement areas which are subject to constant traffic, such as airports, ports and areas with heavy-duty vehicles. The system is designed to ensure sufficient depth of concrete cover over the main body of the channel to withstand ultra heavy-duty loads.
The channel top edge has an outward fold for protection over the edge of the concrete encasement/surround, to prevent damage. Innovative channel features; concrete anchors, stabilizing bars, channel feet and others, ensure the channel has a physical connection to steel reinforcing and is properly tied into the concrete encasement/surround, to create a strong, solid and durable structure.
UltraSlot TreadSafe Bar: A TreadSafe Bar can be fitted to the UltraSlot channel, which reduces the slot opening from 30mm wide to 2x9mm wide slots. This has no effect on the intake capacity of the system but will make the channel safe to cross when used in locations where pedestrians are walking over the pavement area.
Gatic FacadeSlot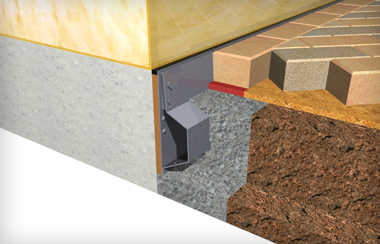 A discreet surface drainage channel, that can be installed directly against a building, wall or other external landscape feature, to provide effective drainage of surface liquids from vertical surfaces, door thresholds and the adjacent pavement area. FacadeSlot channels can be made to follow the building perimeter, whether straight or radius.
The system can accommodate rainwater downpipes which, when positioned over a simple rainwater inlet box, can eliminate the need for a separate drainage network for the roof area, achieving a more efficient drainage design.
Load Classification: A15kN (Bespoke units can be made which are suitable for up to D400kN)
Gatic PaveSlot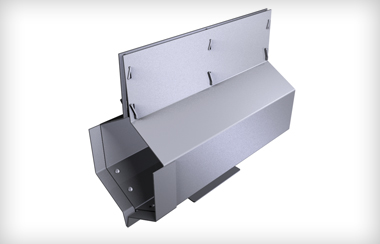 PaveSlot is used to drain external hard surface areas, where a neat, unobtrusive and aesthetic appearance is required. The system is typically used with paving units, laid against the top edge of the channel.
Any subsurface water that may have settled under paving units, beside the channel, can percolate and move into the channel body, through throat spacer perforations within the throat.
The system is suitable for all paved areas, in public and commercial projects, which may be subject to occasional traffic by delivery and service vehicles.