Chamber Rings and Soakaways (perforated) to BS EN1917:2002/BS 5911-3:2010 are available from 900mm to 1800mm diameter either with or without fixed double steps(rungs), along with a range of heavy duty cover slabs with a 600mm or 675mm square access depending on stock and special access cover slabs and larger chamber or perforated rings can be supplied direct to site.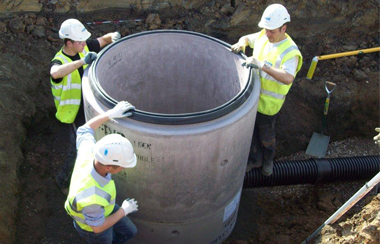 Central Civil Supplies Limited offers a range of precast concrete inspection chamber in a variety of depths. These chambers are economic and versatile and meet the demands of domestic drainage installation, and are easily handled. Excavation below ground level is reduced to a minimum saving on costs and time.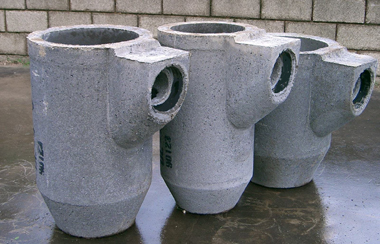 A range of road gullies are available that are produced monolithically from fully automated machines, providing a strong robust unit that needs no concrete surround and not subject to floatation. The precast concrete road gullies can be supplied for connection to clay or plastic pipes and are available in 750mm, 900mm and 1050mm deep, 450mm diameter.
Central Civil Supplies Limited are able to offer a perfect manhole sealed system with includes a monolithic precast concrete manhole base which is available pre-benched, a sealed system of chamber rings with thicker walls, a rubber joint and sealed cover slab. These are made to your exact requirements and are therefore not held as a stock item but are available within just days of requisition.