British Standard Flag & Kerb
Complies with British Standards
Cost effective paving solution
Manufactured using local aggregates minimising unnecessary haulage
Paving available in Standard, Hobnail and Barfaced finishes
Kerbs sesigned to provide edge restraint in pedestrian and vehicular applications
Range of accessories to suit a variety of applications
Moordale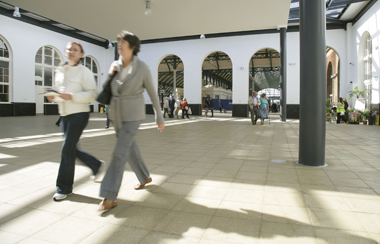 High quality flag paving, containing yorkstone and limestone to combine textural appeal, durability and economy. Incorporates yorkstone and limestone aggregates to maximise performance and durability
Premium but cost effective paving
Ideal for urban pavements, shopping precincts and areas with occasional car, HGV or mechanical sweeper overrun.
Ideal for creating large areas of warm solid colour
Range of colours and textures can be used to complement one another and provide subtle contrast
Available in ground and textured finishes
Available in step units made to order.
Countryside Kerb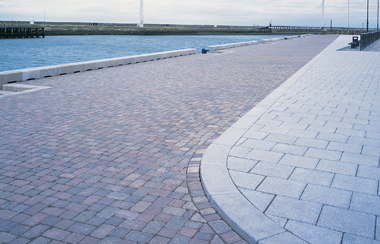 A natural textured appearance enables the kerbs to blend in particularly well in traditional or conservation environments.
Contains 81% recycled or reclaimed material
A textured kerb range offering strong visual appeal with a complete accessory range to meet all specification
Designed to provide edge restraint in pedestrian and vehicular applications
Two product options (Classic and Classic Wide Top) provide design choice
Offers strong visual synergy with the Charcon flag and block paving ranges.
Safeticurb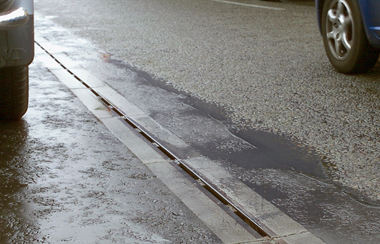 Safeticurb is a long established, well proven linear drainage system with a discrete cross-fall.
Slot or grid options
Substantially reduces the need for expensive underground pipework
Suitable for all hard landscaped surfaces and heavier duty options such as industrial sites
Discrete cross fall to direct surface water to drainage entrances for hard landscaped areas and roadways.